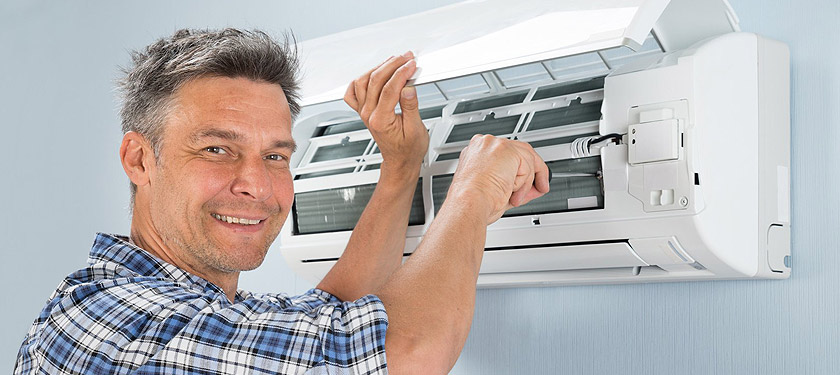 Air Conditioning
As a Chicagoland resident, you know how brutal our summers can get. To meet your cooling needs, Knights Electrical Heating Cooling provides comprehensive air conditioning services to ensure your system runs optimally and effectively all summer long. For more than six decades, we've been the local air conditioner company your neighbors trust to have their AC unit working at maximum efficiency.
Knights Electrical Heating Cooling takes a comprehensive approach to your comfort by offering a range of services catered to the needs of Chicagoland residents. When the temperatures rise, it's easy to forget all about record-setting winter cold, All you will want is to find a cool, comfortable retreat! If your home can't serve as your refuge from the heat, call us to discuss an air conditioner replacement or repair.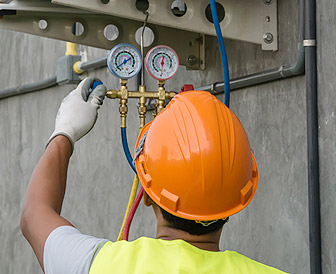 Air Conditioning Solutions
When you're searching for a Chicago Air Conditioning company, you're probably looking for a reputable HVAC company with great reviews, skilled technicians, no surprises pricing, and a worry-free guarantee. Knights Electrical Heating Cooling is here for any of your Air Conditioning needs:
Award Winning Team
Our technicians are true professionals with a record of awards for professionalism and expertise.

Professional Workers
They arrive on time wearing a clean uniform, listen to your needs and thoroughly clean the work area. All work is guaranteed.

Licence & Insured
Additionally, our products and services are backed by industry-leading warranties for your peace of mind.
AC Installation and Servicing
Whether it be an annual inspection, tune-up or complete installation, our professional technicians will be there to provide the highest quality service to you and your home. Our team of professionals exceed training, education and certification standards to ensure that our promises to you can always be met. Here are just a few of the many Air Conditioning solutions we provide for you.