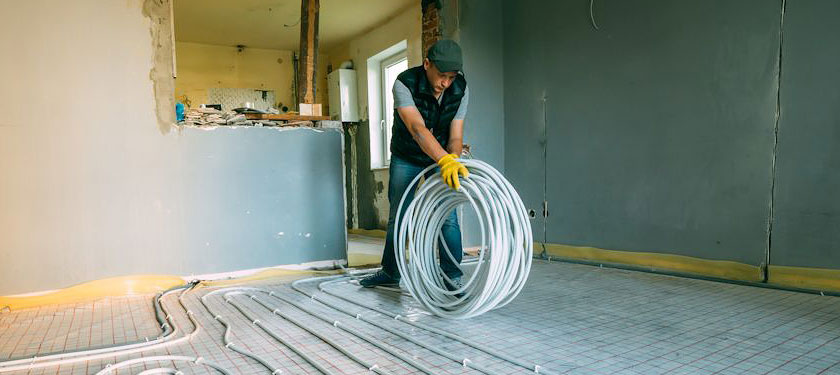 Geothermal
Knights Electrical Heating Cooling offers a variety of geothermal systems to help you lower your heating, cooling and hot water bills by up to 80%. An efficient geothermal heat pump systems can greatly reduce your energy costs. Geothermal will heat and cool your home, provide your home with hot water, and can be used for indoor and outdoor radiant/underfloor heating. With a geothermal system, you never have to shovel your driveway again or be afraid of your utility bill when you heat your pool.
The ground absorbs nearly half of the solar energy our planet receives. As a result, the earth remains at a constant, moderate temperature just below its surface all year round. However, air temperature varies greatly from summer to winter, making air source (traditional) heating and cooling least efficient when you need it the most. Geothermal heating and cooling systems take advantage of the stable temperature underground using a piping system, commonly referred to as a "loop." Water circulates in the loop to exchange heat between your home, the ground source heat pump, and the earth, providing geothermal heating, cooling, and hot water at remarkably high efficiencies. In fact, ClimateMaster geothermal heating and cooling systems are 400-600% efficient and can cut your heating, cooling, and hot water costs by up to 80%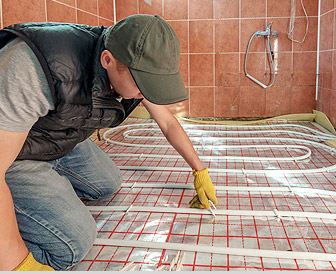 Checking & Maintenance
Geothermal heating and cooling is often referred to as Geoexchange, Geothermal, or Ground Source Heating and Cooling. They all mean the exactly same thing, so don't get confused by these names being interchanged. Here are some of teh benefits of Geothermal haeting and Cooling.
Award Winning Team
Our technicians are true professionals with a record of awards for professionalism and expertise.

Professional Workers
They arrive on time wearing a clean uniform, listen to your needs and thoroughly clean the work area. All work is guaranteed.

Licence & Insured
Additionally, our products and services are backed by industry-leading warranties for your peace of mind.
Benefit of Geothermal Heating and Cooling
Geothermal heat pumps may have a high upfront cost, but you can't beat the proven benefits this investment will offer your family for years to come. When weighing the pros and cons of different HVAC systems, include geothermal heating and cooling systems which could greatly improve energy efficiency and savings in your Chicagoland and Illinois home.