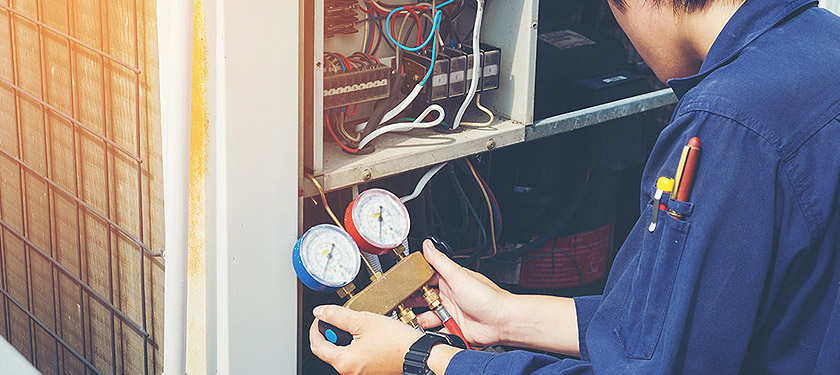 Installation & Replace
As your HVAC unit gets older, its efficiency can decrease dramatically, causing it to become noisy and require repairs more often. If you're currently spending money on frequent repairs for a unit that's 10 years old or older, replacing it with a new, more energy-efficient HVAC unit might be the best decision and will lower the cost of your utility bill. If you think it may be time to replace your old heating and air conditioning unit, schedule a FREE in-home consultation with Knights Electrical Heating Cooling and we'll send one of our professional heating and cooling specialists to give you an estimate on the cost of installing a new furnace or air conditioner.
Efficient, dependable service from your home heating system begins at the point of installation. When you call the home heating experts at Knights Electrical Heating Cooling for your heating system installation service you can rest assured that the entire process, from beginning to end, will be handled with the utmost care and professionalism. We've become known for our quality service over the past 25+ years, and we are always striving to improve even further. Call us when you need a new heat pump installation or furnace replacement. We'll keep your Chicagoland home comfortable throughout the year.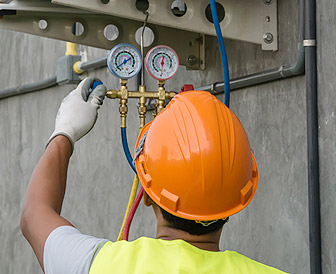 Signs Your Air Conditioner Needs To Be Replaced
Deciding whether to replace or repair an air conditioning system is not always cut and dried, but the team at Knights Electrical Heating Cooling wants to make it a little easier. Here are some clear signs that you would be better off replacing rather than repairing your air conditioner:
Award Winning Team
Our technicians are true professionals with a record of awards for professionalism and expertise.

Professional Workers
They arrive on time wearing a clean uniform, listen to your needs and thoroughly clean the work area. All work is guaranteed.

Licence & Insured
Additionally, our products and services are backed by industry-leading warranties for your peace of mind.
Benefit of Service
At Knights Electrical Heating Cooling we do more than just heating and electric installation. We want to be your go-to source for all your residential and commercial indoor comfort needs. That's why we offer a great selection of quality air conditioning repair and air conditioning services to Naperville, Plainfield, Wheaton, Schaumburg, and all of Chicagoland